During the Tree Day celebration week, the company presents a project with a forecast of growing more than 190,000 native seedlings in 2022
Bracell reinforces its sustainability actions and announces, during the Tree Day celebration week – which started on September 21 –, its Environmental Recovery Program.
With actions aimed at planting native species in old pasture areas and enriching spaces at the beginning of natural regeneration, the company will recover more than 3,000 hectares in the coming years, in areas covering 47 municipalities in the state of São Paulo. The Recovery Program is included in the One-For-One Commitment actions, an unprecedented initiative in the Brazilian pulp sector launched by Bracell. In these areas, the company is restoring native vegetation and expanding the benefits to biodiversity.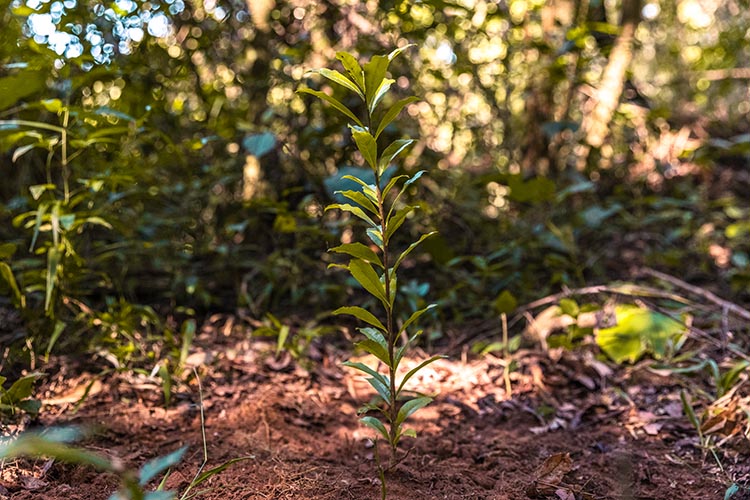 In 2022, the company started planting more than 100 hectares, with the forecast of planting more than 190 thousand native seedlings. In addition, it started two important recovery projects in the headwaters of the Pardo River Basin – one of the sources of supply for the municipality of Botucatu –, with the planting of 62,000 native seedlings and also in the areas of the headwaters of the Batalha River, located in the municipality of Agudos, totaling approximately 17,000 seedlings planted.
Bracell was also responsible for identifying, through fauna monitoring carried out between 2020 and 2021, nine endangered species in the municipality of Botucatu, eight mammals and one bird. Among these species are the small wildcat, maned wolf, puma and giant anteater. In all, 232 species among the reptiles, amphibians, mammals, fish and birds were recorded and, of this total, 35 have some degree of endemism, that is, whose distribution is restricted to a certain area.
In addition to the benefit related to the restoration of areas, Bracell's Environmental Recovery Program will sequester more than 360 thousand tons of CO²eq from the atmosphere, positively impacting the entire society.
"These socio-environmental initiatives reinforce our commitment to the policy we call the 5Cs, which follows the purpose that everything we do must be good for the country, the climate, communities and customers, as this will also be good for Bracell", says Márcio Nappo, vice president of Sustainability and Corporate Communication at Bracell.
One-For-One Commitment
Bracell launched the "One-For-One Commitment", an unprecedented initiative in the Brazilian pulp sector, which will contribute to the conservation of native vegetation areas equal in size to the plantation areas. For every one hectare of eucalyptus planted, Bracell is committed to conserving one hectare of native area. The target will be reached by the end of 2025.
In addition to conserving existing native areas in Bracell's production areas, the commitment will support conservation in public areas and the recovery of degraded areas through partnerships with governments and other institutions. It will also work to prevent and fight forest fires, deforestation and theft of native wood, illegal hunting and capture of wild animals.