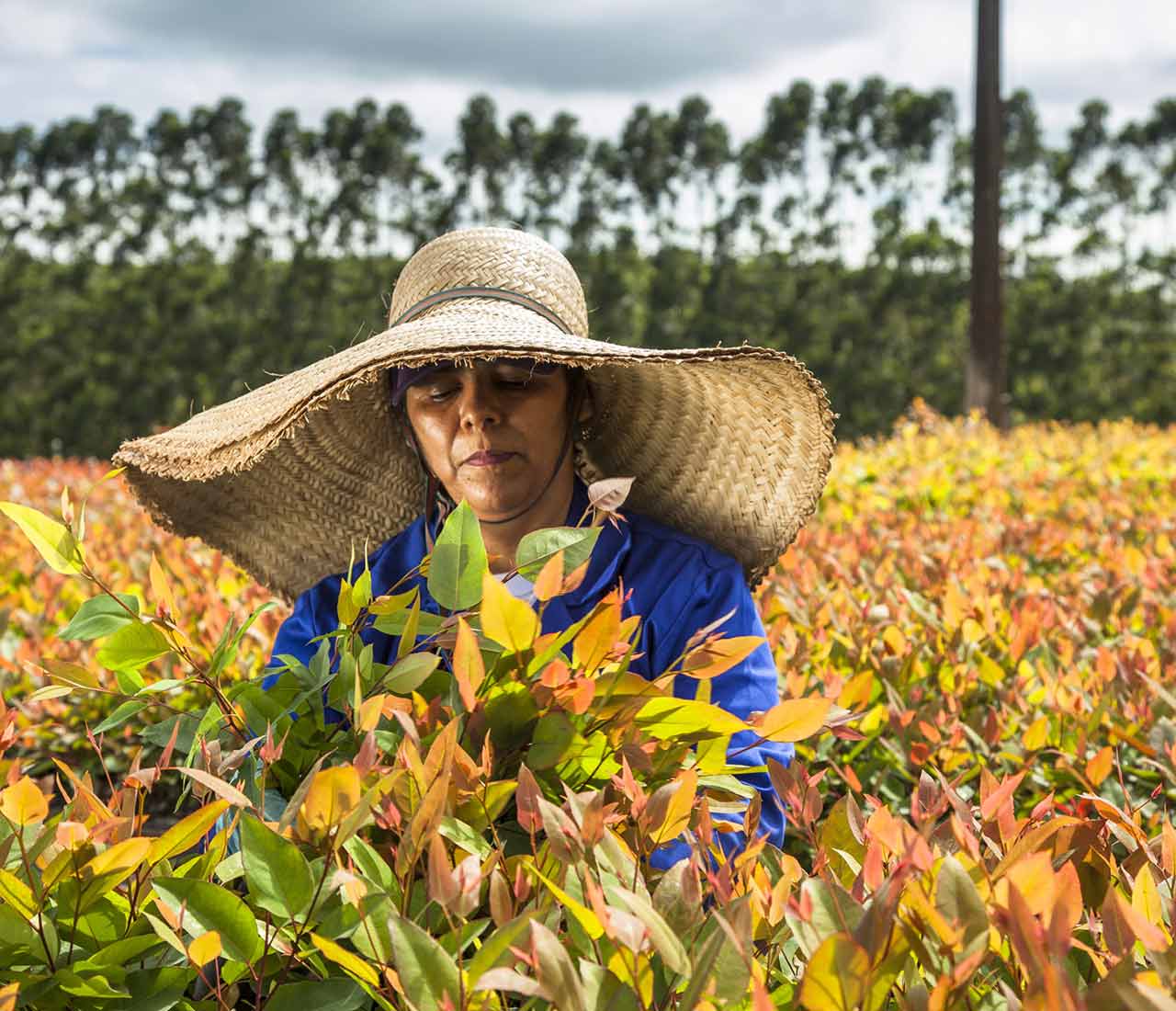 Eucalyptus planting process
Technology
Forest research has a critical strategic value and accounts for the development and selection of the genetic material of eucalyptus trees with the desirable and suitable characteristics for high production of specialty cellulose in the different environments and regions where they are planted. Additional procedures such as tests in different field conditions and timber technological characterization are also carried out. In these analyses, the genetic materials that are approved and deemed suitable are released for planting and keep track of the flow of forest operation.
Forest Planning
Forest planning ensures factory supply, as well as provides guidance to forest operation. The method adopted by the company has two levels: long-term planning, which refers to strategic decisions and restrictions, forest regulation, and assures the sustainable supply of timber, as well as offers investment projections; and short-term planning, which refers to the operational scope, and includes timber inventory regulation and sequencing of operations through forestry, harvesting, and transportation operation plans, as well as eucalyptus forest nursery activities.
Forestry
Forestry activities encompass planting of eucalyptus trees and some other stages to ensure maintenance of the trees during the entire timber production cycle.
Production of seedlings: seedlings are produced in Bracell's forest nursery to meet the planting program. Seedlings are produced from the cloning process of selected matrix trees that are improved over the years by the Forest Technology area. The production process of seedlings in the forest nursery uses the cutting-edge technologies currently available in the market.
Implementation plan: means the definition of use of soil in order to optimize the planting area and outline the areas to be protected.
Construction of roads: means the opening and/or maintenance of roads and firebreaks to ensure farm access and circulation according to technical criteria as to protect the soil and avoid erosions.
Soil preparation: refers to a mechanized operation to create the planting line subsoiling (groove) so that the soil has proper conditions for the growth of seedlings.
Planting: means the planting of seedlings in the pit directly under the groove, and, if necessary, the watering of seedlings.
Maintenance activities: means the different planting activities, carried out from the moment of harvesting, to create the proper conditions for the trees to grow and reach their expected productivity: fertilizations, and ants, pests, weed, and disease control and monitoring. For pests control, whenever possible, Bracell adopts biological control using natural enemies, seeking the best environmental adequacy.
Harvesting
When trees reach six to seven years-old, they are harvested with the use of high-performance state-of-the-art equipment, and barks, branches, and leaves are left in the field to maintain and protect soil fertility and its physical structure.
Transport
This is the last stage of forest operation. Eucalyptus timber is transported in special trucks to the factory where they are prepared and processed for pulp extraction.
Sustainable forest management