Association promotes actions for gender equity, focusing on the inclusion of women in the forestry sector
Bracell became part of Rede Mulher Florestal (RMF), an independent and pioneering organization that promotes actions for gender equity, focusing on the inclusion of women in the forestry sector. The initiative reinforces the company's commitment to an agenda to promote female empowerment, both in the workplace and in the communities where it operates. With this, the company will be part of discussions and actions that support and encourage gender equality in the sector, with a focus on the inclusion of women.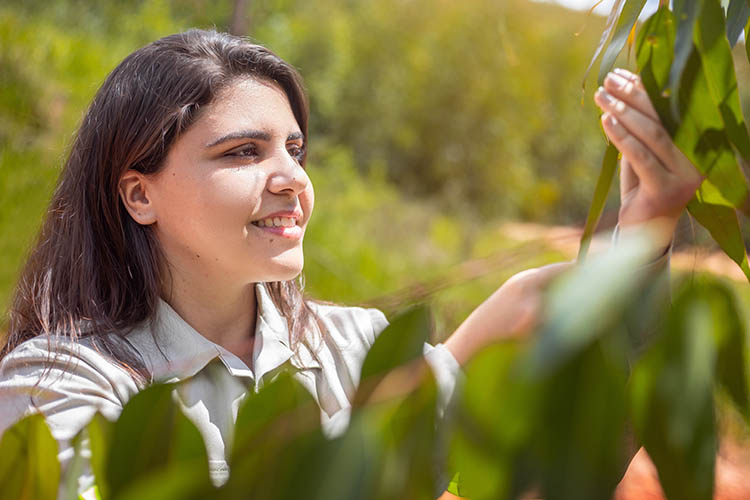 The forest sector, historically, is occupied mostly by men, therefore, the initiative founded in 2018, started to promote gender discussion and promote respect for diversity and equal opportunities for the female public in the sector. The RMF association currently has 23 institutions and 178 individuals associated with the movement.
"Bracell has internal practices and policies that offer a more equal work environment for men and women and extends this to the communities where it operates. Therefore, being part of a movement such as Rede Mulher Florestal is very important", Fernanda Kruse, manager of Training and Development at Bracell São Paulo.
For Priscilla Sena Reuter, manager of Human and Organizational Development at Bracell BA, the engagement of women in the forestry sector is essential. "The RMF association is undoubtedly very relevant for companies in the sector and people who are in the area, who want to promote diversity and equal opportunities. It is possible to have increasingly egalitarian environments, with so many competent women working in the sector", she says.
Rede Mulher Florestal has four working groups in its structure: women in decision-making; equality and empowerment; education and training; and motherhood and women in the labor market. The main actions foreseen for 2023 by Rede Mulher Florestal are: elaboration and publication of the 2023 Gender Panorama; implementation of the "Forest for All" Mentoring Program; lectures and publication on barriers for women in decision-making; and the workshop "Good practices for Gender Equity".
In addition to these priority actions, Rede Mulher Florestal works to strengthen its management and internal organization, to structure products and services for its members, to communicate its actions in a structured manner, and in various actions led by the WGs. To learn more about Rede Mulher Florestal, just access the website: https://www.redemulherflorestal.org/.
Fernanda and Priscilla also point out that "Bracell's commitment is to sustainable development in all operations, processes and activities and, for that, it has invested time and resources in continuous improvement, seeking the adoption of the best socio-environmental and ethical practices. Here we have sustainability as a basis and the philosophy that everything we do must be good for the community, country, climate and customers, and only then will it be good for the company".