With the mission of articulating and integrating those interested in the recovery of the biome, the movement strengthens actions to promote ecological restoration
Bracell, global leader in the production of dissolving pulp, became part of the National Coordination Council of the Pact for the Restoration of the Atlantic Forest – 2023/2024, a collective initiative, which involves more than 300 institutions from different segments of society, committed with the restoration of the Atlantic Forest, which aims is to articulate and integrate those interested in the recovery of the biome, strengthening actions to promote ecological restoration.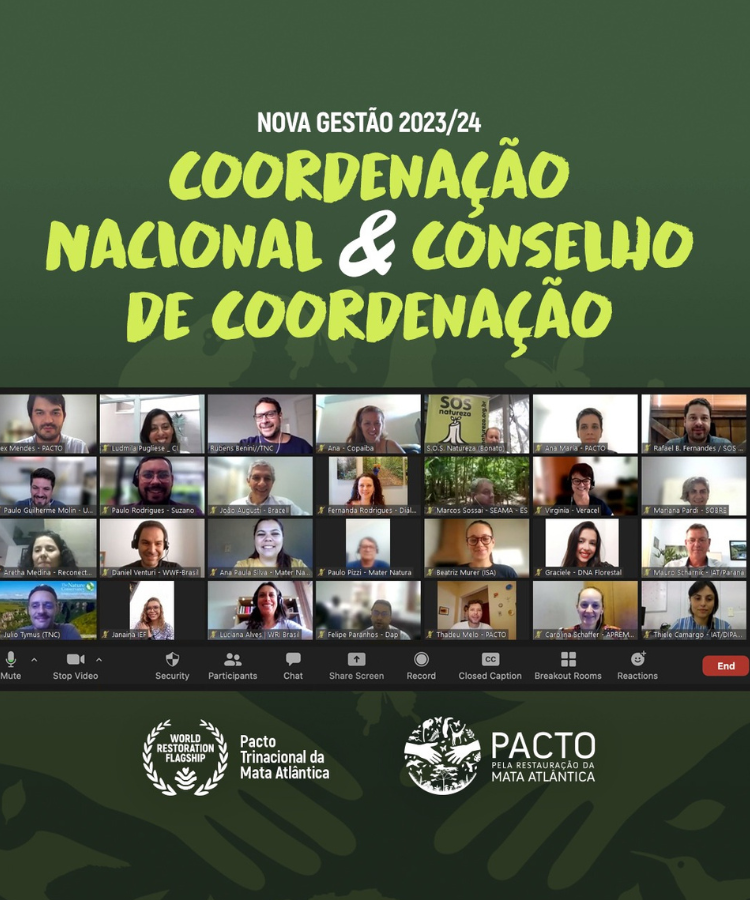 The initiative reinforces Bracell's commitment to sustainability, which, together with Rubens Benini from The Nature Conservancy (TNC) Brasil, will have the role of implementing the action strategies defined by the movement's Council, promoting fundraising actions, establishing partnerships and representation of the movement in forums and collegiate bodies.
For Bracell's Sustainability manager, João Augusti, who assumes the post of deputy national coordinator of the Pact, "it is necessary to bring the goal closer and make it happen by 2030, during the UN Restoration Decade". "We have to set ambitious goals, as the Pact has the largest network of knowledge, engagement and restoration capacity in the Atlantic Forest biome", added Augusti.
Established in April 2009, the Pact acts strategically by linking public and private institutions, governments, companies, the scientific community and landowners to combine their efforts and resources to generate results in restoration and conservation of biodiversity in the 17 states of the biome. The goal of the Pact is to enable the recovery of 15 million hectares by the year 2050.
In 2022, Bracell established an important sustainability goal for the preservation of biodiversity. The company launched the "One-For-One Commitment", an unprecedented initiative in the Brazilian pulp sector, which contributes to the conservation of native vegetation areas equal in size to the planted areas. For each hectare of eucalyptus planted, Bracell is committed to the protection, conservation or recovery of one hectare of native land. The target will be achieved by the end of 2025.
In addition to the conservation of existing native areas in Bracell's production areas, the commitment supports conservation in public areas and the recovery of degraded areas through partnerships with governments and other institutions. It will also act in the prevention and fight against forest fires, deforestation and theft of native wood and illegal hunting.