Planted forests preserve natural resources and protect a sustainable future
Today, the discussion about environmental and sustainability challenges by business, government, and society is stronger than ever. The aim is to ensure that future generations can enjoy natural resources that are indispensable to life, a climate-friendly environment and renewable energy sources.
The cultivation of planted forests with a focus on environmental sustainability has increased. According to the Brazilian Tree Industry (Ibá), Brazil is the country with the second-largest forest area in the world, with about 7.84 million hectares of forests (1 hectare equals one official football field). Of this total, 7% are sustainable-planted forests of eucalyptus or pinus species which can help recover degraded areas, contribute to the supply of water resources and preserve the natural habitat for native fauna and flora. They are trees that develop by combining productivity, balance of the ecosystem and environmental improvement of the communities to their surroundings.
"The presence of trees improves the quality of air, soil and water," said José Marcio Bizon, Forestry Engineer with specialization in Soils, Plant Nutrition and Forestry Engineering (ESALQ) and Silviculture Manager of Bracell – SP.
"Vegetation cover increases the infiltration capacity of rainwater on both surface and groundwater. All this process provides a sustainable chain for the production of materials for the daily consumption of the population."
He reinforced that products that use planted trees as a raw material are controlled in origin, which ensures that no native forest has been used in the production process. "Cellulose, one of these raw materials, is used to make writing paper, medicine capsules, acetate goggles, food and even viscose tissue," he said.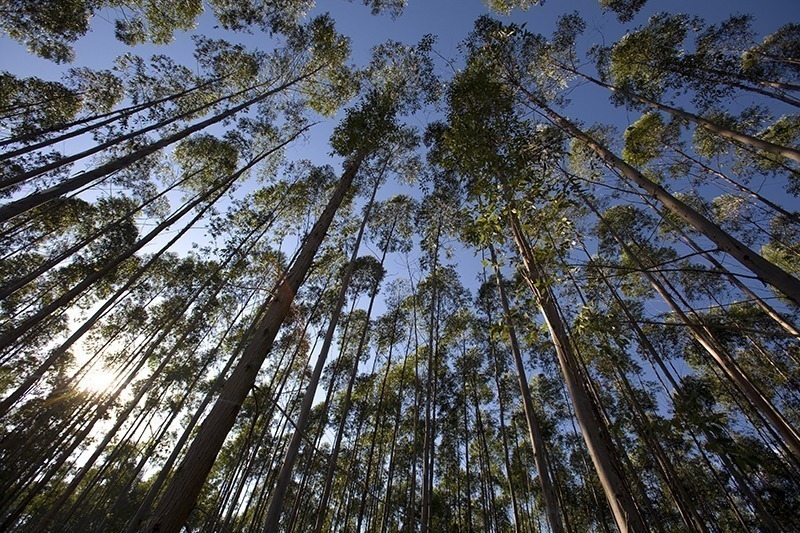 There are studies that already prove that planted forests also contribute to biodiversity. Bizon gives the example of areas of eucalyptus cultivation – in which the growth cycle is seven years – that form corridors connecting areas of native forest, thus allowing animals to move safely from one stretch to another. "The more forests planted with proper management we have, the more native forests will be preserved. The planting of the forests is carried out with the minimum movement of the soil and the smallest intervention to control weeds, pests and diseases. With this, the environmental impact becomes practically zero, not to mention the great positive impact," he said.
"In the awareness that the world is becoming more and more populous and the demand for consumption only grows, opting for products that have raw materials from renewable sources is becoming more of a priority for companies and people who care about the future of our planet," Bizon concluded.
Products that come from planted forests:
Writing paper
Toilet paper
Packaging
Ice cream
Medicine capsules
Acetate eyeglass rod
Viscose tissue, among others.
*images are for illustration purposes only