An unprecedented CEBDS program aims to transform corporate climate neutrality goals and support companies in the implementation of decarbonization processes
Bracell, a global leader in the production of dissolving pulp, reinforced its commitment to sustainability and joined the unprecedented CEBDS (Brazilian Business Council for Sustainable Development) program that supports the inclusion of climate actions in companies. The Net Zero Platform, in partnership with the WBCSD (World Business Council for Sustainable Development), aims to transform business goals of climate neutrality into reality, through practical support for the implementation of decarbonization processes.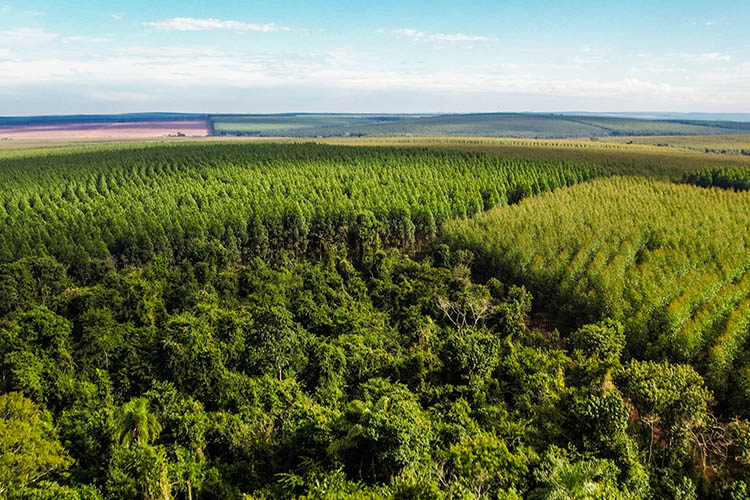 The initiative is in line with Bracell's business strategy, which aims to reinforce the importance of good sustainability practices. Since 2021, the company has been associated with CEBDS, and has already adhered to the nine goals of the Brazilian Business Commitment to Biodiversity, which emphasizes the importance of biodiversity and ecosystem services for society, as well as the fundamental role that companies can play in their conservation and sustainable use.
"Adopting practices that enhance positive impacts in favor of the climate, soil, water and biodiversity are priorities for Bracell. We are a company that was born in the rhythm of sustainability and has consistent and innovative actions that ensure a better future for our country. Therefore, being part of this movement gives us the opportunity to go beyond our value chain", clarifies João Augusti, Environment and Certifications Manager at Bracell São Paulo.
The Net Zero Platform will help accelerate climate action in all spheres that influence companies' ability to reduce greenhouse gas (GHG) emissions, within companies themselves, across value chains, national public policies and net zero international standards. One of the program's next actions will be to bring to Brazil a decarbonization guide tool called Climate Drive, which brings together all the guidelines necessary for companies to implement the best solutions available globally to reduce their own emissions. The platform becomes an important part of the private sector's strategy to combat global warming.
The Bracell factory located in Lençóis Paulista is a pioneer in replacing the use of natural gas and fuel oil in lime kilns with biogas from the processing of wood waste, which contributes so much to reducing Greenhouse Gas (GHG) emissions and to avoid the generation of solid waste, within the concept of circular economy. The company already carries out intense work in favor of the environment and, with regard to climate contributions, it sequestered more carbon than it emitted, removing 5,334,303.201 tCO²e from the atmosphere through its operations.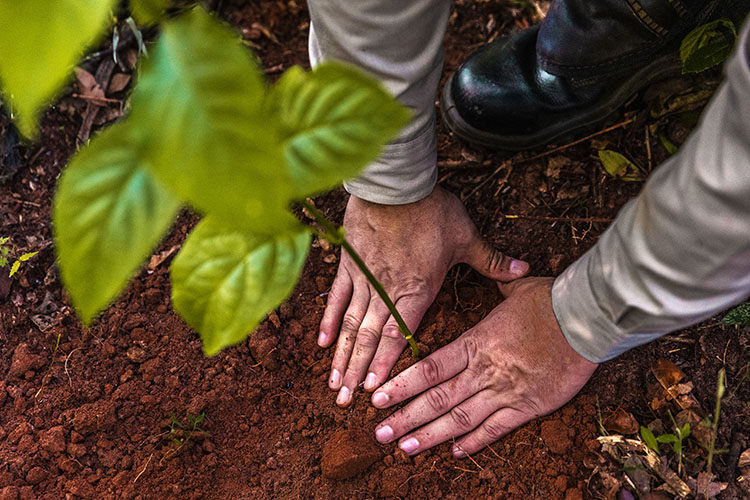 In addition, Bracell has other sustainable initiatives, such as the largest and cleanest chemical recovery boiler in the world, which generates energy from wood by-products such as eucalyptus biomass and black liquor, and also has a sustainable project for the conscious use of water with effluent treatment in three phases, which became the first in the pulp sector in the state of São Paulo to adopt this measure, in addition to monitoring fauna and flora, which over the last 15 years, Bracell was responsible for monitoring more than 600 species of fauna and flora in São Paulo and 991 species of fauna and flora in Bahia, in areas of Cerrado, Atlantic Forest and Caatinga. In the last monitoring, it was possible to observe more than 40 endangered species living in Bracell's protected forest areas.