As the largest producer of dissolving pulp in the world, the company seeks to develop new talents in several areas of activity
Bracell, a global leader in the production of dissolving pulp, has just opened registrations for its 2022 Trainee Program. The company seeks to attract new talent to work in its industrial, forestry, logistics and administrative processes and operations. There are 30 spots available for those who have graduated between 2020 and 2022. Registrations for the selective process can be made until July 18 at the link: https://bit.ly/bracell-trainees-2022.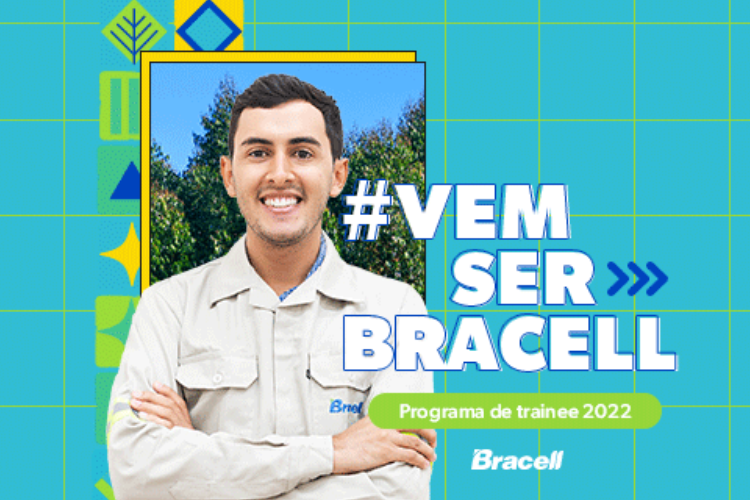 For Simone Albuquerque, Human Resources Director at Bracell, the program seeks to attract young professionals who want to be protagonists of their careers to contribute to the challenges of the company that remains in full expansion. "Young people bring the freshness of new ideas, new knowledge and, added to the more experienced professionals, form a robust team that contributes to the diversity of the bunch. This is one of the ways for Bracell to seek its continuous evolution, aiming to meet market demands and offer better and better solutions," she says.
For Marcela Fagundes Pereira, Recruitment Manager at Bracell, this is a chance for future professionals to develop with the company, bringing new perspectives and experiences in line with the pillars of People and Culture. "For one and a half years, the selected trainees will be monitored by their leaders and given the opportunity to participate in several projects. In addition, we aim to accelerate their professional careers, expanding their skills", she explains.
Rebeca Beck, current Process and Production Engineer, participated in the Bracell Trainee Program in 2021, and celebrates her career at the company. "It was a great achievement to have been selected among the more than 7,700 registered candidates. I had several learning opportunities during this first year of work, growing professionally. I am happy to be part of the world's largest and greenest dissolving pulp mill, alongside excellent professionals", she emphasizes.
Also a participant in the 2021 program, Natan Barbosa Rodrigues, who currently works as a Forestry Process Engineer, emphasizes: "The company really trains trainees to take on projects and leadership positions over time. The company provides workshops, training, mentoring and everything necessary to empower ourselves and organize actions and plans that bring innovation to the company, adding knowledge".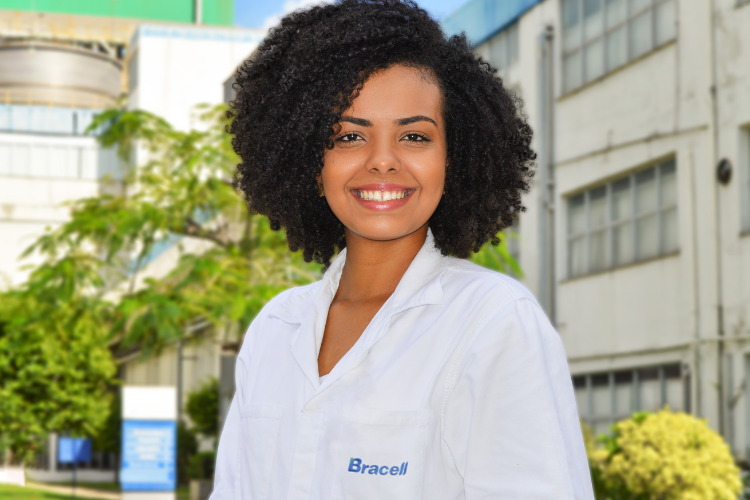 Bracell seeks people with a sparkle in their eyes, passionate about what they do, with an entrepreneurial spirit, committed to sustainability and operational excellence. During the selection process, it is recommended that candidates demonstrate knowledge about the company and the area in which they intend to work. In addition, it is also important to link experiences to skills, showing how the learning acquired in internships and college can contribute to the company's growth.
Sustainability is part of all production processes at Bracell, which, based on the cultivation of planted eucalyptus forests and cutting-edge industrial technology, reinforces this pillar through the practice of the circular economy, in addition to believing in the creation of shared value with the communities and building lasting partnerships. "We are the largest and most sustainable company in the world in the production of dissolving pulp, and more than attracting and developing talent, we want to be providers of knowledge and training", concludes Marcela.
The selected trainees will have a developed plan to improve their skills and will be prepared to assume strategic positions in the company. In addition, they will have at their disposal a list of benefits such as the Profit Sharing Program (PPR), life insurance, medical plan, dental plan, private pension plan, among others.
Requirements to participate in the program:
Have graduated between June 2020 and June 2022;
Advanced English;
Mobility and availability to travel;
Degree in Chemical Engineering, Forestry Engineering, Mechanical/Electromechanical Engineering, Production Engineering, Electrical Engineering, Automation Engineering, Business Administration/Planning, Economics, Accounting Sciences, and Chemistry;
Register between 06/22 to 07/18 through the website: https://bit.ly/bracell-trainees-2022
Information on the jobs:
The spots are for Bracell's branches in São Paulo, Bahia and Mato Grosso do Sul. In total, these are the 30 available jobs:
São Paulo – 15 spots, workplaces: Lençóis Paulista; saints.
Bahia – 12 spots, workplaces: Camaçari; Alagoinhas; Between Rivers; Inhambupe.
Mato Grosso do Sul – 03 spots, workplace: Campo Grande.