The energy produced is capable of meeting the consumption of about three million people per year
Bracell, a reference in the production of pulp, received the official authorization issued by ONS (National Electric System Operator) and by ANEEL (National Electric Energy Agency) to start the commercialization of energy throughout the national territory. The energy produced and suitable for commercialization is generated from extractives of eucalyptus wood, raw material used for pulp production and classified as a green, clean and renewable source. The excess volume of energy produced by the thermoelectric plant is capable of meeting the consumption of 750,000 homes, that is, about three million people, for one year.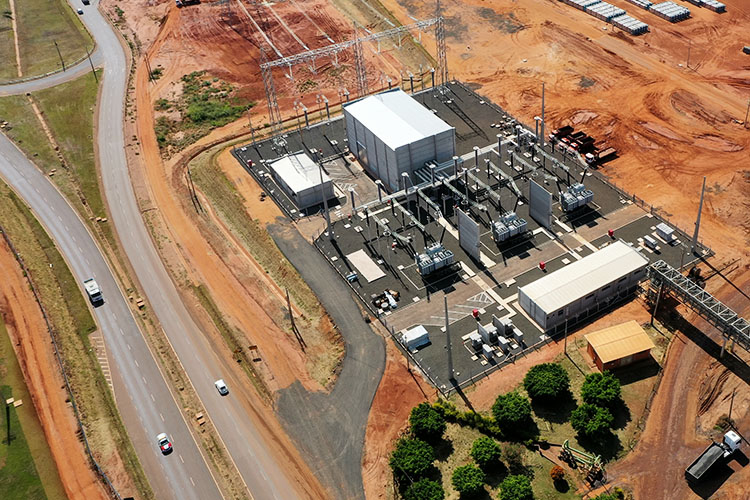 "We were operating in a testing period, which, after completion, were submitted for approval by the competent bodies, which, in record time, granted the approval. With that, we started to make available a surplus of energy of 150 MW and 180 MW for the National Interconnected System", says Daniel Bittencourt de Souza, manager of regulation and commercialization of energy at Bracell, about the process for obtaining approval.
Another great differential that involves the production of this green energy produced is the use of GIS technology in the SE-440kV substation. Daniel explains its use "It is a structure that compresses gas equipment (SF6) which main benefits are the reduction in the equipment's occupancy area, the offer of a high level of reliability in the direct connection of Bracell with SIN (National Interconnected System) and the high availability rates in the electrical connection of energy between the cities neighboring Lençóis Paulista, where our factory is located. In the pulp segment, Bracell is the first in the country to combine the 440kV connection with this GIS technology", says the executive.
The news comes in line with the company's commitment to sustainability. The new factory has investments in technologies so that the environmental value is positive, with emphasis on energy self-sufficiency in a 100% renewable matrix, with production of green and quality energy. The subject has been widely debated, as the progressive elimination of the use of materials such as coal and other inefficient subsidies for fossil fuels was one of the highlights of COP 26, the United Nations Conference on Climate Change, since this was the first Conference of the Parties climate agreement to make any mention of the role of fossil fuels, the biggest contributors to the man-made climate crisis.
In addition to using 100% renewable biomass as a raw material for biogas production, Bracell uses the most advanced concepts of environmental control and sustainability, focusing on low water consumption and reducing waste.