The company, a global leader in the production of dissolving pulp, expands investments and career opportunities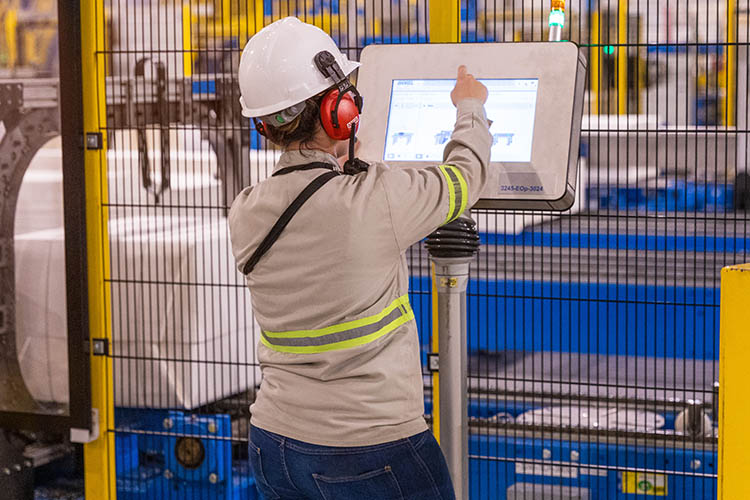 Bracell, a global leader in the production of dissolving pulp, has just opened applications for several vacancies in its new project. The company will invest in a Tissue factory at its plant in Lençóis Paulista, in the interior of the state of São Paulo. There is 500 vacancies for positions of conversion and operation areas. Hiring will take place between November 2022 and January 2024 and registration for the selection process can be made at the following link.
"Bracell is expanding its business and is looking for professionals to embark on this important project for the company. We are looking for professionals who have experience in production processes and manufacturing operations. People from all over Brazil can participate in the selection process, as we offer the necessary subsidies so that they can reside near the factory. It is a great opportunity for the candidate's development", explains Marcela Pereira, Recruitment Manager at Bracell.
Those selected will have a series of benefits such as: profit sharing, productivity bonus, medical and dental care, food allowance, in-site cafeteria, and chartered transport. Those who come from other places to reside in the city will benefit from moving, displacement and accommodation assistance for 30 days.
The new project will have four machines for the production of toilet paper and paper towels, with a production capacity of 240 thousand tons per year. The new factory is scheduled to start in 2024 and is being built in Lençóis Paulista, a city that is ranked 25th among the 5,568 Brazilian cities, and the best ranked among the municipalities of the Bauru micro-region, in the UN Sustainable Development ranking, which measures the progress of cities in meeting 17 Sustainable Development Goals (SDGs).
According to Marcela Fagundes Pereira, vacancies are open for professionals with different profiles and the salary range is compatible with the market. "We offer multiple benefits and have a diverse and inclusive work environment. We open doors for a career progression, and we know that there are many qualified professionals in the market looking for an opportunity", she says.
Check the available vacancies:
| | | |
| --- | --- | --- |
| Area | Courses | Wanted profile |
| Conversion | Process Engineer; Process Supervisor; Operator I, II e III; Maintenance Engineer | Experience in Tissue paper production or conversion process; experience in machine operation Tissue Paper Converting |
| Safety; Logistics; Quality | Safety technician; Logistics Technician; Quality Engineer; Quality inspector | Safety of the production area; Experience in the role and the industry |
| Conversion and Tissue Machine (TM) | Maintenance Technician | Experience in Tissue paper production or conversion process; experience in machine operation Tissue Paper |