(*) By João Carlos Augusti and Meryellen Baldim de Oliveira
The Forest Protection Day, celebrated on July 17, calls us to reflect on how this important element of the planet is essential to the fauna, flora, water resources, and our lives. The Brazilian territory is among the five countries with the greatest forest areas of the world. However, when we evaluate the relative forest coverage, which considers the percentage of forests within the Brazilian territory, we drop to the 31st position, according to data from the Global Change Data Lab, a non-for-profit organization from the UK (ourworldindata.org).
It is extremely important to discuss the conservation and survival of our forests. On one hand, measures and laws are discussed within the federal sphere towards the restructuring and protection of native vegetation areas, such as the Amazon Rainforest; on the other hand, is it also important to include the initiatives taken by the private sector in this discussion.
Companies like Bracell, that grow eucalyptus trees to extract their cellulose – Bracell's main raw material, – have been giving its share of contribution when it comes to preservation and sustainability. Out of Bracell's total planted area, more than 30% correspond to preservation areas, both in the State of Bahia and in the State of São Paulo, distributed in the 143 municipalities in which the company operates, recovering and protecting forest reserves and corridors that are crucial to preserve nature and its ecosystems.
As examples, in Bahia, the company owns a private natural heritage reserve called Reserva Particular do Patrimônio Natural (RPPN) Lontra, the biggest conservation reserve of its kind in the North coast of Bahia, having 1.377 hectares covered by Atlantic Rainforest. In São Paulo, Bracell counts on two High Conservation Value Areas (HCVAs), that also contribute to the protection of the biodiversity of the Atlantic Rainforest and Cerrado.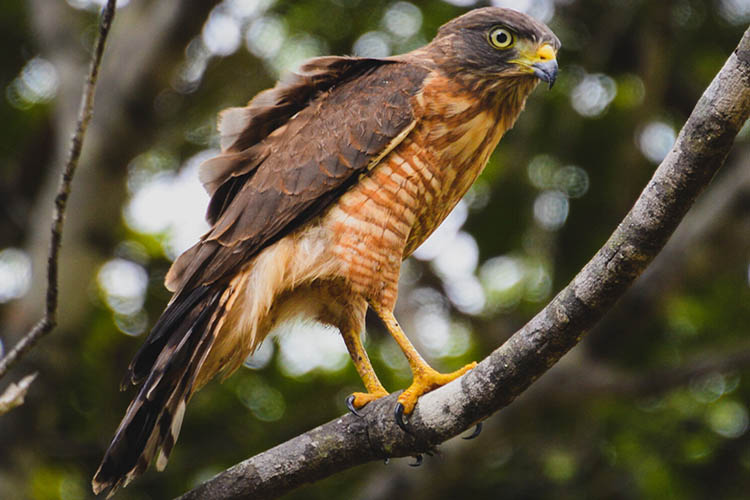 Planted forests bring important benefits to the environment and people. Our forest work is based on minimum soil cultivation and planting in checkerboard patterns, alternated with native vegetation, which allow us to increase the capture and storage of carbon and enable the water resources and weather regulation. Maintenance of post-harvesting waste (barks, branches and leaves) allows for the preservation of nutrients and protects the soil against erosion, while the integrated management of pests and diseases reduces the use of chemical products in forest management. These good practices are shared with farmers who participate in Bracell's Forest Partnership program.
Please note that planting in checkerboard patterns is the highlight of this process, since the forest structure works as an ecological corridor that protects fauna, privileges biodiversity, the ecosystems, and landscapes in order to maximize the positive environmental impact in our forest management practices.
Accordingly, in the light of the Forest Protection Day, it is more and more latent that preserving forests, whether they are native or planted, is not only good for the environment, but, above all, it brings countless benefits to the communities today and to future generations.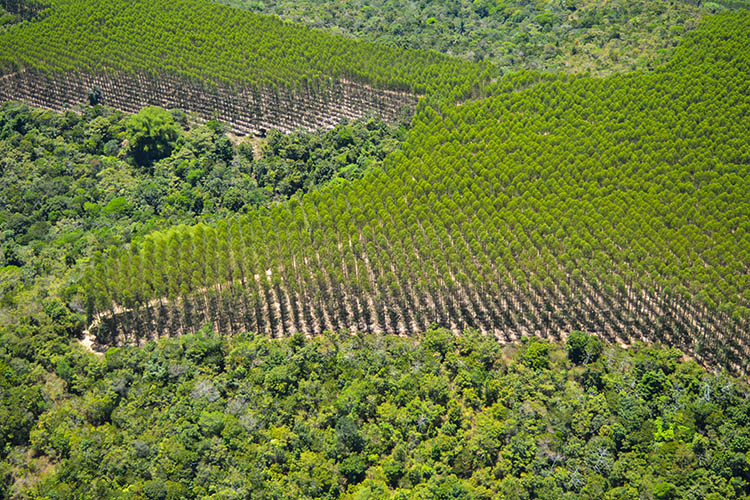 Meryellen Baldim de Oliveira is the Environment and Certification Coordinator at Bracell/BA. She holds a bachelor's degree in Forest Engineering from UFMT, a Specialization in Environmental Audit, Inspection and Management from Fundação Oswaldo Cruz, and has over 15 years of experience in environmental management and licensing, and in environmental certification processes.
João Carlos Augusti is the Forest and Environmental Certification manager at Bracell/SP. He holds a bachelor's degree in Forest Engineering from USP, an MBA in Business Administration from Fundação Dom Cabral, and an MBA in Project Financial Analysis from FGV. He has a wide experience in environmental and social management, quality and governance, in addition to expertise in projects, and in industry and forest process certifications.