Official acts were published, through Inema ordinances, acknowledging the importance of the reserves for fauna and flora preservation
Two private natural heritage reserves (Reservas Particulares do Patrimônio Natural – RPPNs) that belong to Bracell were acknowledged by the state government of Bahia through the Environment and Water Resources Institute (Instituto do Meio Ambiente e Recursos Hídricos – Inema). They are: Japurá, with an area of 534,2476 hectares (ha), created through ordinance No. 23,870, on August 25th this year, and Falcão, with 937,3177 ha, created through ordinance No. 23,910 last Monday, on the 30th. This last reserve is the largest private natural area acknowledged by the state government of Bahia. Located in the municipality of Esplanada, the reserves are important areas for fauna and flora preservation.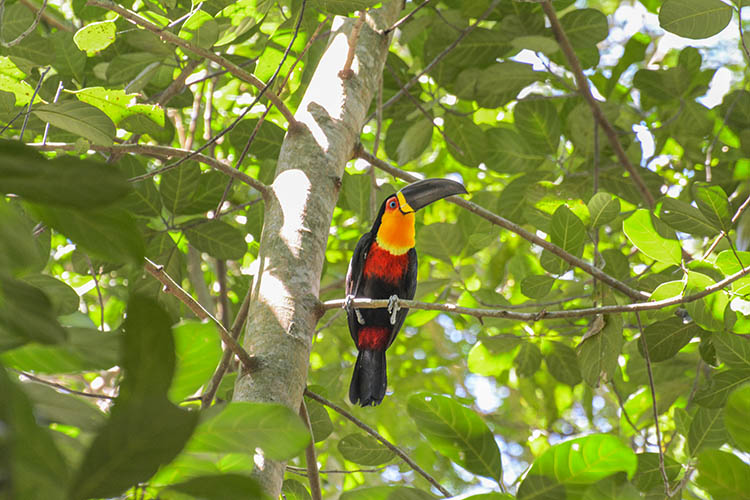 In addition to these reserves, Bracell – which is part of RGE group, that manages companies with global manufacturing operations based on natural resources – has two other RPPNs approved by the Federal Government, through the Brazilian Environmental and Natural Resources Institute (Instituto Brasileiro do Meio Ambiente e dos Recursos Naturais Renováveis – Ibama), one of them called Lontra, the largest private conservation area of the North coast of Bahia, with 1.377 hectares. The other reserve is called Pedra de São José, in the municipality of Mata de São João.
The company has eight other RPPNs that are pending government acknowledgement: Lua Alta (605 ha) and Jaboticaba (198 ha), in the municipality of Conde; Subaumirim Gleba A (1.607 ha), Subaumirim Gleba B (107 ha), Subaumirim Gleba C (632 ha) and Cachoeira (529ha), in the municipality of Entre Rios, and Raiz Gleba A (678 ha) and Raiz Gleba B (731 ha), in the municipality of Água Fria.
Meryellen Oliveira, Environment and Certifications coordinator at Bracell BA, emphasizes the importance of these natural areas to preserve the environment, especially because they are in areas within the Atlantic Rainforest and the caatinga biome. "The company is in a rich area in terms of biodiversity and preserving this area is part of our sustainability and environmental preservation policies," she says, pointing out that these reserves are of great relevance for the production of scientific data.
In total, in Bahia, the company preserves approximately 40% of the total native vegetation in its areas, which is equivalent to 61 thousand soccer pitches.
Bracell
The company is one of the greatest producers of soluble cellulose and specialty cellulose worldwide, and two of its main operations are in Brazil, one in Camaçari, in the State of Bahia, and one in Lençóis Paulista, in the State of São Paulo. In addition to its operations in Brazil, Bracell has an administrative office in Singapore, and sales offices in Asia, Europe and in the Unites States.
About RGE
RGE Pte Ltd manages companies with global manufacturing operations based on natural resources. Its activities range from the development and harvesting of sustainable resources and the creation of several value added products for the global market. RGE group's commitment with the sustainable development is the basis of its operations. All efforts are towards what is good for the community, for the country, for the weather, for the client and for the company. RGE was founded in 1973 and its assets currently exceed US$ 20 billion. With over 60,000 employees, the group has operations in Indonesia, China, Brazil, Spain, and Canada, and it is continuously expanding to new markets and communities. www.rgei.com